NEWS:
Kristine plays in the Swedish Television Show "Kontrapunkt":

https://www.svtplay.se/video/31050806/kulturfragan-kontrapunkt/kulturfragan-kontrapunkt-sasong-4-avsnitt-6?info=visa

With Erik Rydvall, nyckelharpa and Drottningholm Baroque Ensemble.
(Vivaldi's c-minor conserto, plays at 48 minutes into the show)
---
New review in swedish magazine Hi-Fi & Musik: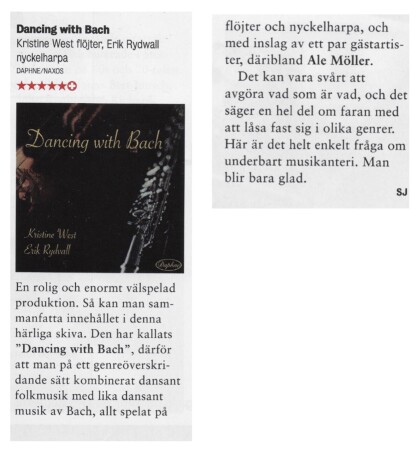 ---
OPUS Magazine lists the most significant personalities on the classical music scene 2020.

Link to the OPUS-list 2020 HERE

---
Great interview in german magazine Windkanal, March edition 2021. Buy the full edition here or read the article here:
west-interview-windkanal-2021-1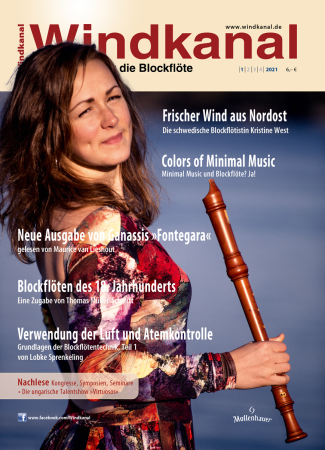 ---

"Magnificent artist" – Klassik-Heute

"Bach and a single flute in the hands of Kristine West – nothing else is needed." - Swedish Radio P2

"Youthful delight, a great joy to be alive. Convincing in her musicality and with a completely honest attitude which extracts the essential in every musical expression" – Hälsinglands collected Newspapers
---
Kristine West – wooden flutes.

With her roots in the forests of Hälsingland, with the folk music as her musical base, Kristine has reached out to the early music, art music and world muisic scene to establish herself as one of the instrumentalists of her generation.
The tone and the timbre is central in her expression, something that has formed – and constantly transforms – her musical voice.
---
Welcome to my website!
Audio, video and images is to be found under Media.
All the nature photos on this site are taken by Niels West. Portraits by Aron Mattsson & Elias Gammelgård.